from Texas to Le Mans … watch out the Masterpiece!
With the AC Cobra we get into the very closed circle of the genuine automobile legends, the cars who made History. Shaped for and by motor racing, its performances are still quite comparable to the best today supercars' ones, but with an infinitely superior glamour…
… because the AC Cobra is not only another "extreme" car among the others. It's a winner, who came out of nowhere to steal from Ferrari the Le Mans trophy in its own garden, thanks to the great Henry Ford's will and the uninhibited and "so Texan" genius of Caroll Shelby.
In our boring rationalized cars era, the AC Cobra is a tremendous "sensation factory", when it idles the Ford V8 gurgling makes all the heads turn, a snap on the throttle catapults you in a thunder noise. More than 350 Bhp on the rear wheels, around 900 kilos, an ultra direct steering, BF goodrich tires, quick shift gear lever, side pipes, the AC Cobra is a formidable machine made to accelerate, to drive, to win!
It's the perfect car for a week-end or a week across Italy, between seasides' small roads and highway to finish quickly the step. You will also be able to cruise down the Croisette in Cannes or drive around the Casino plaza in Monaco, everywhere it is the most beautiful, the most desirable and above all… The strongest!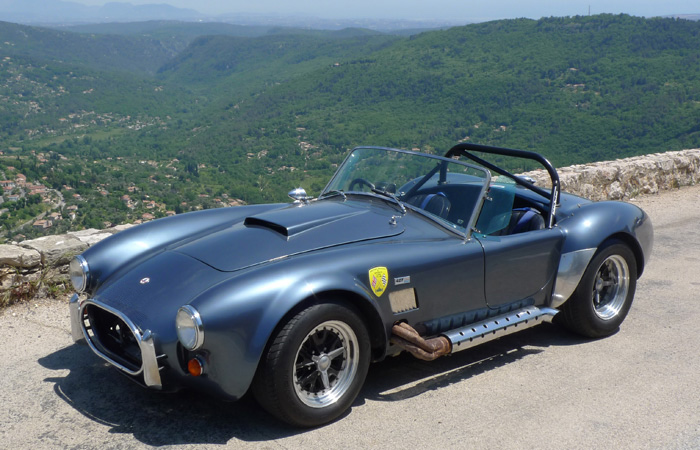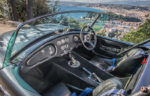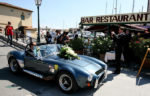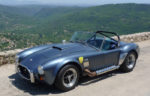 On the practical side:Our RAM Cobra's Ford V8 is quite simply indestructible, no worries on this side, and the fuel consumption is comparable to the one of a modern sports. For two people with luggage the Cobra is litteraly perfect, a big closing trunk, a soft top in case of a storm, and an engine full of torque to drive far, it's the ultimate invitation to travel!
A little bit of practice will be necessary to take the best advantage of the "beast" though, but after a few kilometers you will be perfectly at your ease behind the Moto-Lita steering wheel…
Specifications :"Ford blue" colour (the original Ford Le Mans team colour!), black leather interior, 2 seater, 850 kilos, Ford 351 Cleveland V8 engine, more than 350 Bhp, 4 speed gearbox, disc brakes all round, maximum speed : impossible to reach!!!
Rate: from 599 € per day, go to our Tarifs & Conditions and Contact pages!